Illegal Border Crossings Plunge, Drug Seizures Up Along US-Mexico Border
December 13, 2011 10:24 AM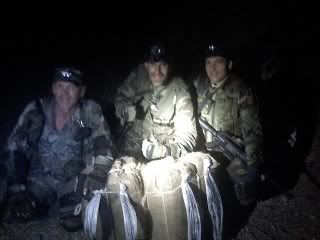 Florida Citizens with drugs they stopped from
getting across the Arizona border.
Reporting Tom Reopelle
Filed under
Business, Heard On Radio, Local, News, Syndicated Local, Watch + Listen
Related tags
Border, california, Drugs, Illegal, Immigration, Marijuana, mexico
Top Features
CBSLA iPhone App CBSLA iPhone App
Create A Tailgate & Invite Your Friends Tailgate Fan
Back To School: Features, News & PhotosFollow Us On Twitter
Finalists Have Been Announced! Go VoteNFL Power Rankings
SAN DIEGO (CBS) — The number of immigrants crossing illegally into California from Mexico may have dried up, but business is still booming for drug smugglers along the U.S. border.
KNX 1070′s Tom Reopelle reports there has been a dramatic increase in the amount of narcotics seized along the border in the last year.
U.S. Customs and Border Protection (CBP) agents reported seizures of over 158 tons of narcotics in the current fiscal year — up nearly 50 percent from 2010.
Authorities recently found up to 9 tons of marijuana inside a big-rig truck at the Otay Mesa border crossing in late November.
Officers with the U.S. Customs and Border Protection reportedly conducted an inspection of the truck and an X-ray search which uncovered hundreds of bricks of marijuana with a street value of over $13 million, authorities said.
Seven suspects were
And according the CBP's Jackie Wasiluk, it's not just marijuana that's fueling the increase in trade.
"We're seeing an increase in everything, so even though we're seeing much more marijuana compared to other kinds of drugs, year over year we're seeing more cocaine, more heroin and more methamphetamine," said Wasiluk.
While authorities believe that increased border enforcement is one of the primary factors more drug shipments are being seized, they also point to a significant drop in illegal immigration.
The number of people caught attempting to enter the U.S. illegally was down 23 percent from 2010 — the lowest levels in 40 years.
But according to one researcher, it's the slumping economy — and not more effective border enforcement — that could ultimately be deterring illegal immigrants.